Robotic Vacuum Cleaner AENO RC4S White
Up to two months of autonomous cleaning are possible with this AENO RC4S robotic vacuum.
The large water and dust tank lets it vacuum and wet clean your place in one go.
A powerful battery is enough for thorough cleaning of space up to 300 square meters.
You can regulate the cleaning process, set a radius within the room, check the battery level, and more with a smart App.
Additional information
Free return witin 14 days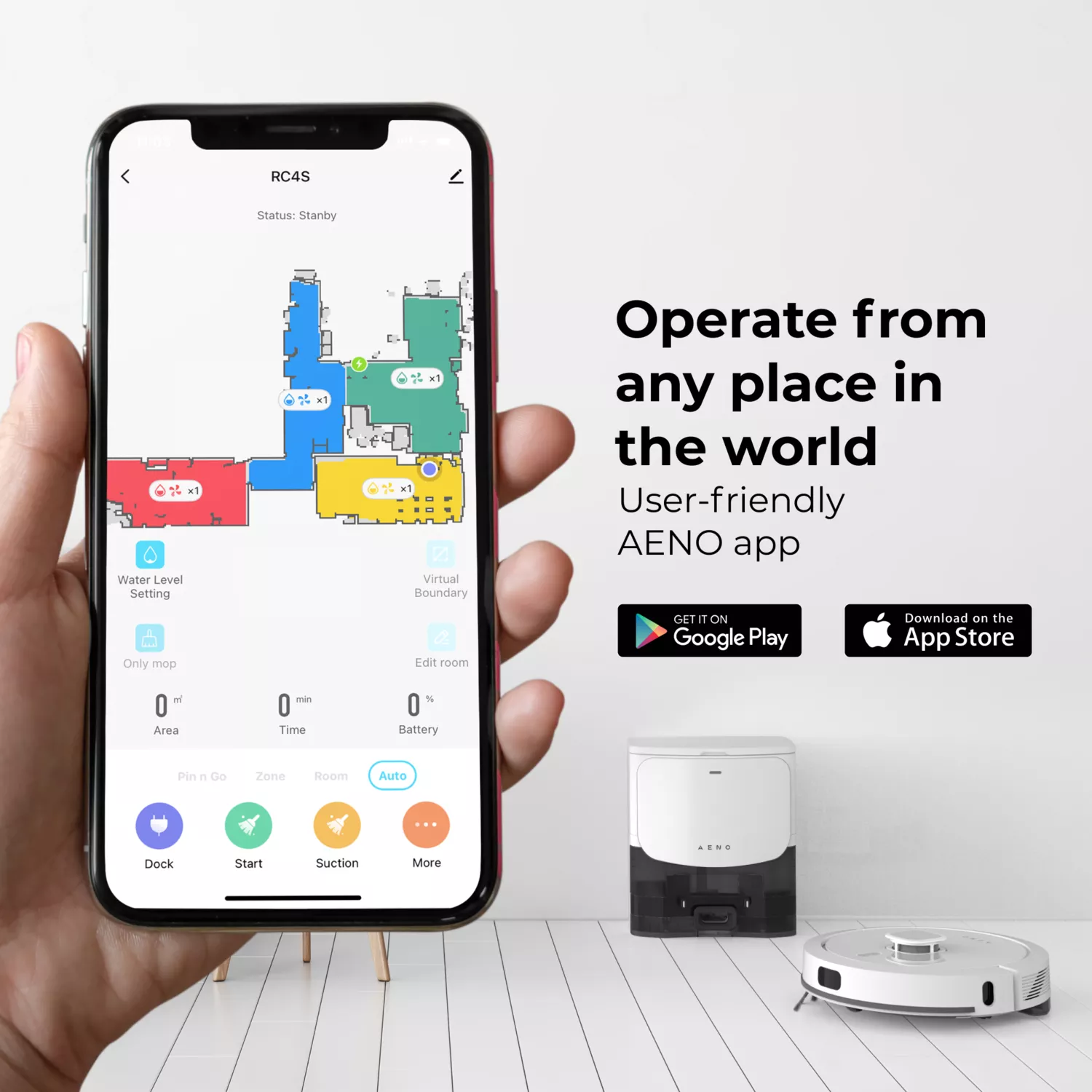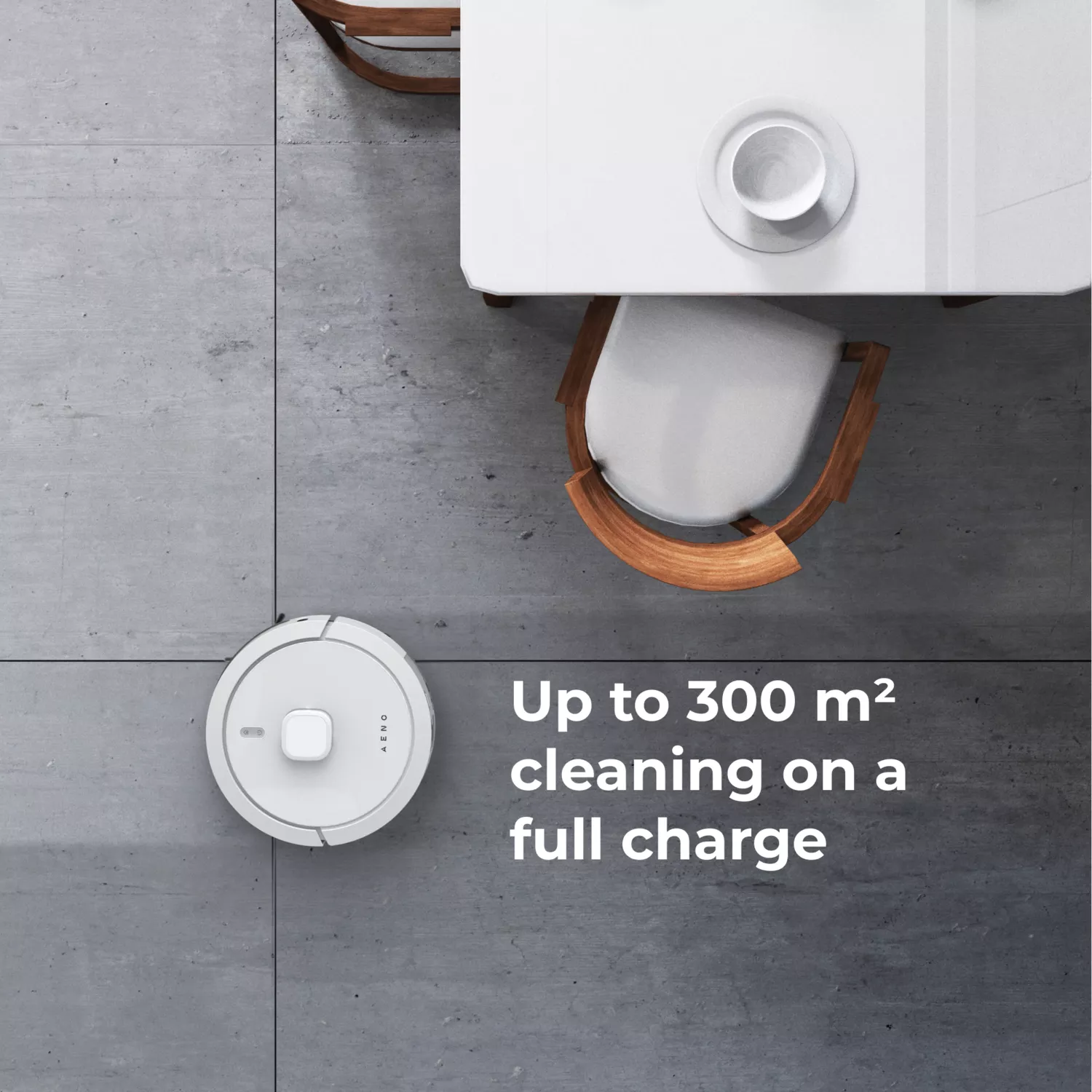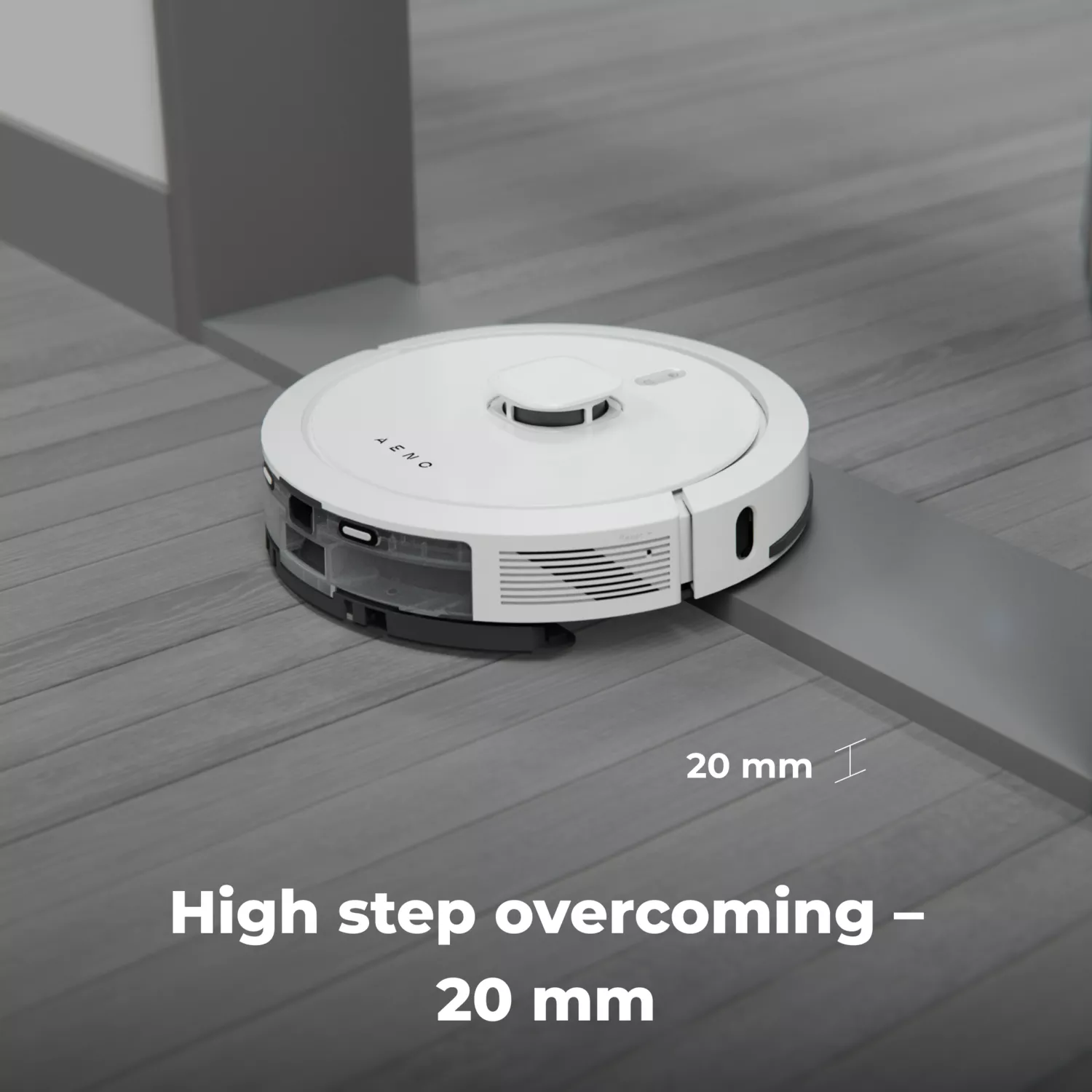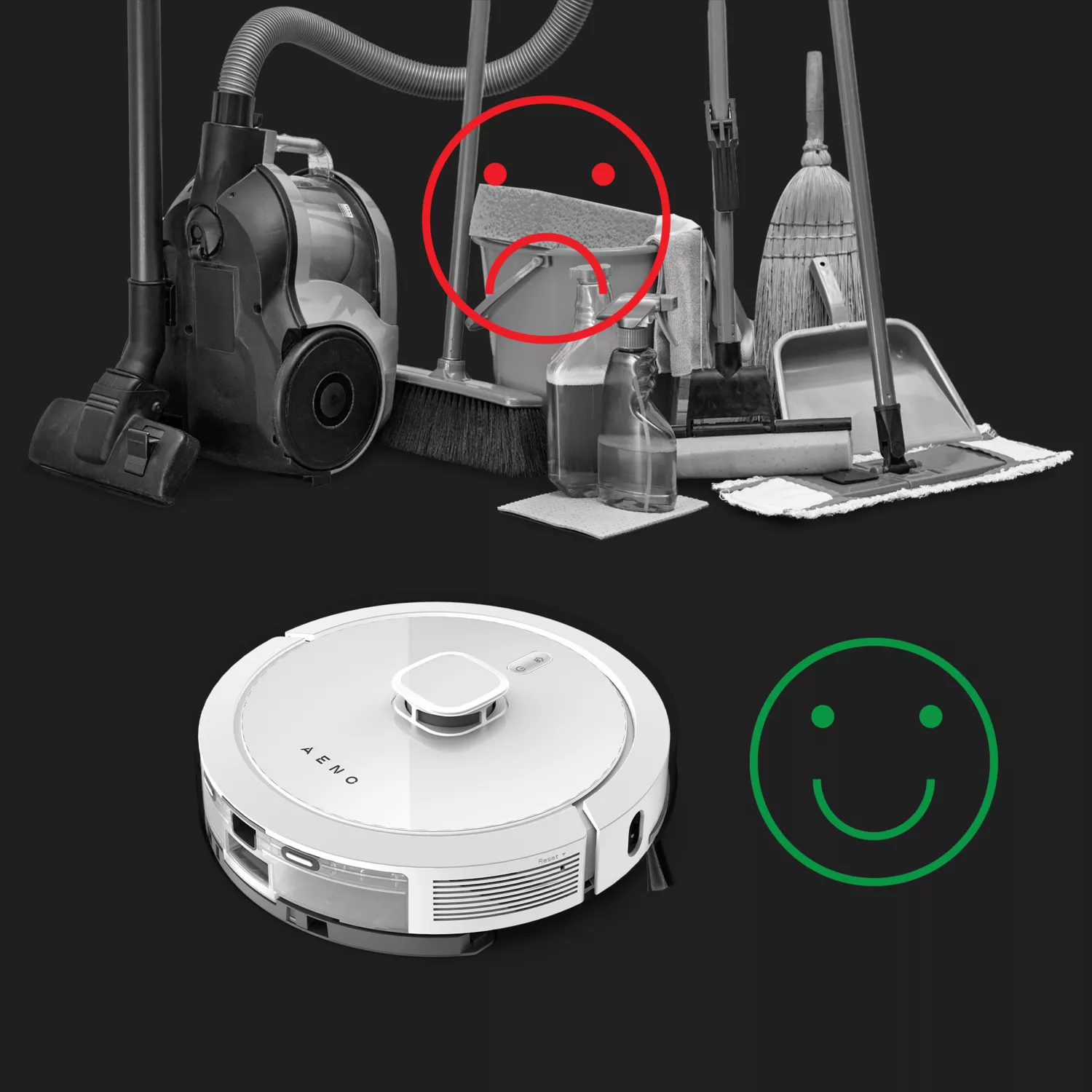 Product specifications
Dimensions & Weight of Stand
Main
Appliance Type
Robot Vacuum Cleaner
Vacuum Cleaner Type
Robotic Vacuum Cleaner
Features
Voice control: Alexa, Siri, Google Assistant
Efficient wet cleaning: 3 Modes of Electronic Water flow
Modes for every need: eco, medium, high, turbo
Precise room mapping: 20 sensors and LiDAR
Cleans all types of surfaces
Virtual Wall and No-go zones
Wide range of ways to control: remote controller, smartphone, device buttons
No more extra and boring maintenance - thanks to combined tank you can use both wet and dry cleaning features together
Two tank cleaning system - for water and dust. Powerfully vacuum and actively mop your floors on one go
up to 2 months of autonomous cleaning: 1 bag - 40 cleanings
Easily copes with 300m2 space
Intuitive operation from any place in the world: User-friendly AENO app
Up to 4,5 hours of cleaning without recharging
Rechargeable Li-ion battery of 5200 mAh
Up to 300 m2 wet cleaning without water refill
Super Powerful: 4000 Pa, turbo mode
Cleaning shedule: once set up - always clean
Vacuum Cleaner Filter
Pre filter & HEPA 12 filter
Noise Level Lc IEC (dB)
68 dB
Charging Time (hour)
4.5 hr
Chassis Material
Glass
ABS Plastic
Compatible Accessories
ARCDB4 - Dust Bag
ARCF4 - Hepa Filter
ARCSB4 - Side Brush
ARCMB4 - Main Brush
Water tank capacity
300 ml
Spare accessories included: +2 side brushes; +1 Fabric Mop; +1 pre-filter; +1 HEPA 12 filter; +4 Dust Bags
All consumables always available: side brush, HEPA 12 filter, dust bags
Effective daily cleaning of pet hair
High steps overcoming - 20 mm
Saves up to 5 room maps
Dustbox empties into a dust collector of 3000ml automatically for up to 40 days, so you never have to come into contact with dust and debris
Miscellaneous
Vacuum Cleaners Included Accessories
1 Mop Board
2 x HEPA 12 Filter & 1*pre filter
3 x Dust Bags
Charging cable
2 x Fabric Mops
Auto Dust Collector
2in1 Dust and Water Tank
Main Brush
Cleaning Tool
2 x Side Brush
Power
Power Device Type
Power Adapter
Input Voltage
AC 100-140/200-240 V
Power Consumption Operational
20 W
Battery
Battery Technology
Lithium Ion
Battery Current Capacity
72 WHr
Battery Notes
Battery is built inside
Battery weight: 0.392 kg
Battery performance: 5000 mAh
UN Number: 3481
Packing Instruction IATA: The goods arepackaged accordingto the PackagingInstruction PI 966 or PI 967
Warranty
Warranty Products Returnable
Yes
Warranty Term (month)
24 month(s)
Warranty Validation Criteria
Serial Number
Environment
Maximum Operating Ambient Temperature
45 °C
Minimum Operating Ambient Temperature
0 °C
Maximum Non-Operating Ambient Temperature
70 °C
Minimum Non-Operating Ambient Temperature
0 °C
Maximum Operating Humidity
90 %
Maximum Non-Operating Humidity
90 %
Robotic Vacuum Cleaner AENO RC4S White