Uniting infrared heating and air convection technologies, AENO heater is the best choice for any room up to 30 m2.
Low power consumption and quality materials makes it eco-friendly and safe. The smart interface lets you control the heater via a mobile app.
White surface is made of durable tempered glass and is a fancy interior element, placed on a floor or mounted on a wall or ceiling.
Additional information
Free return witin 14 days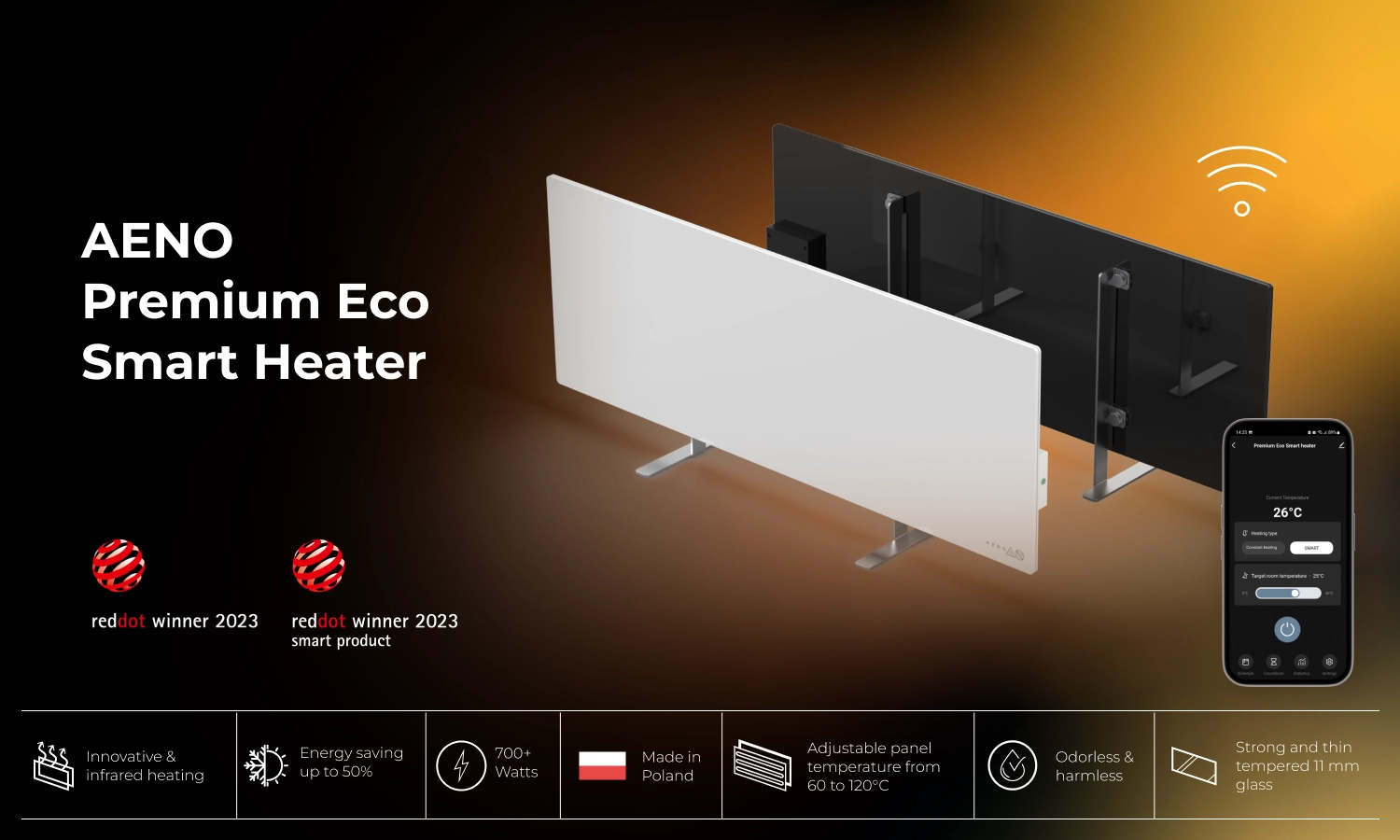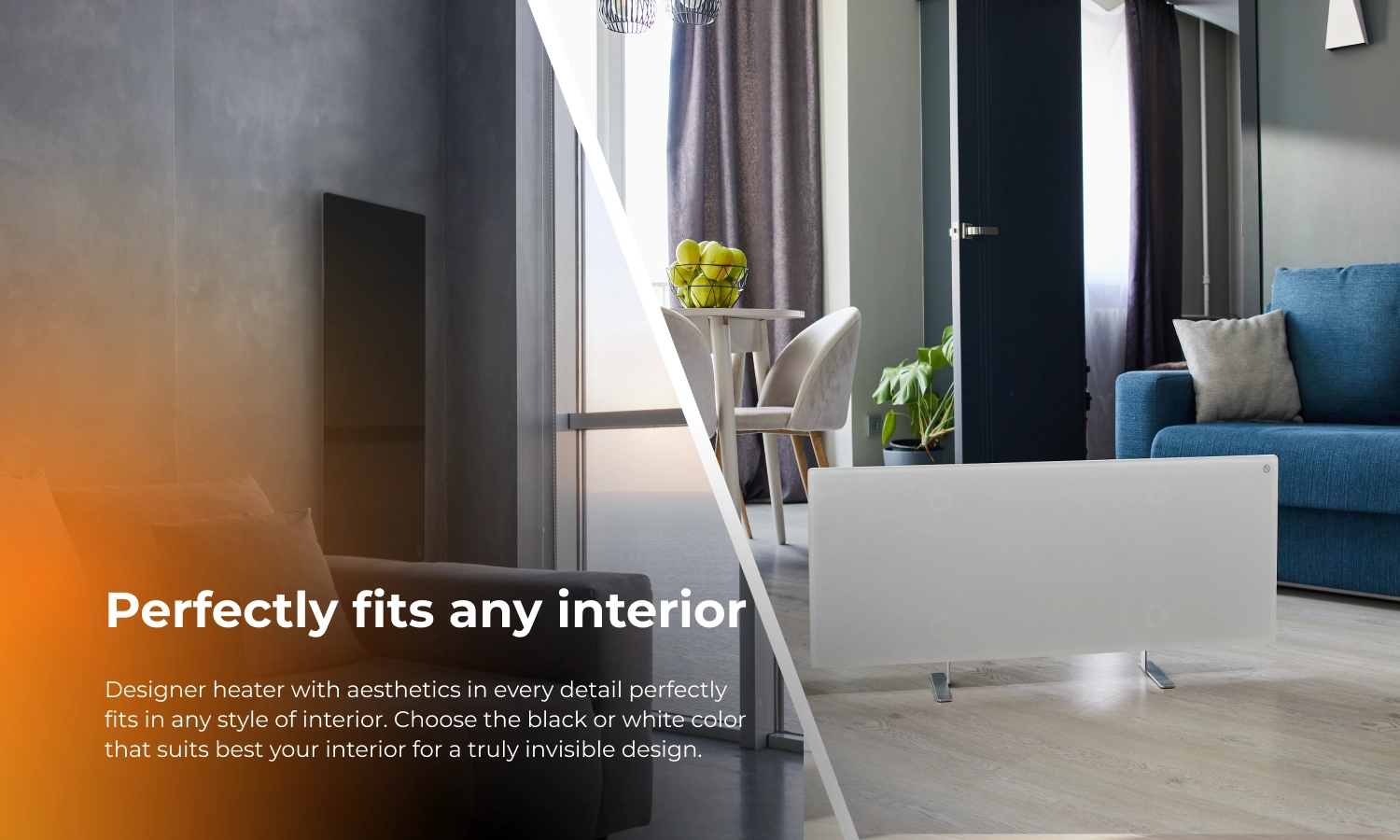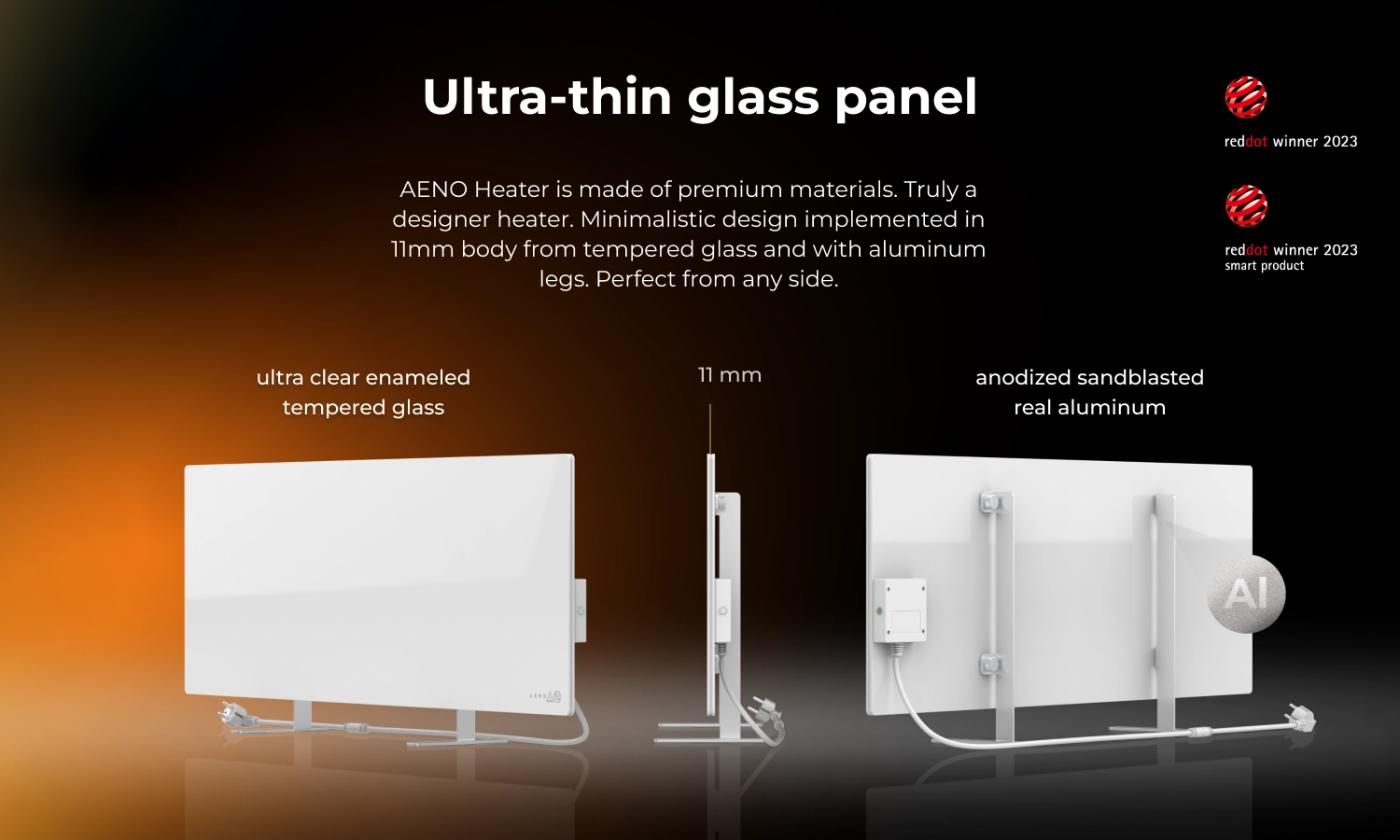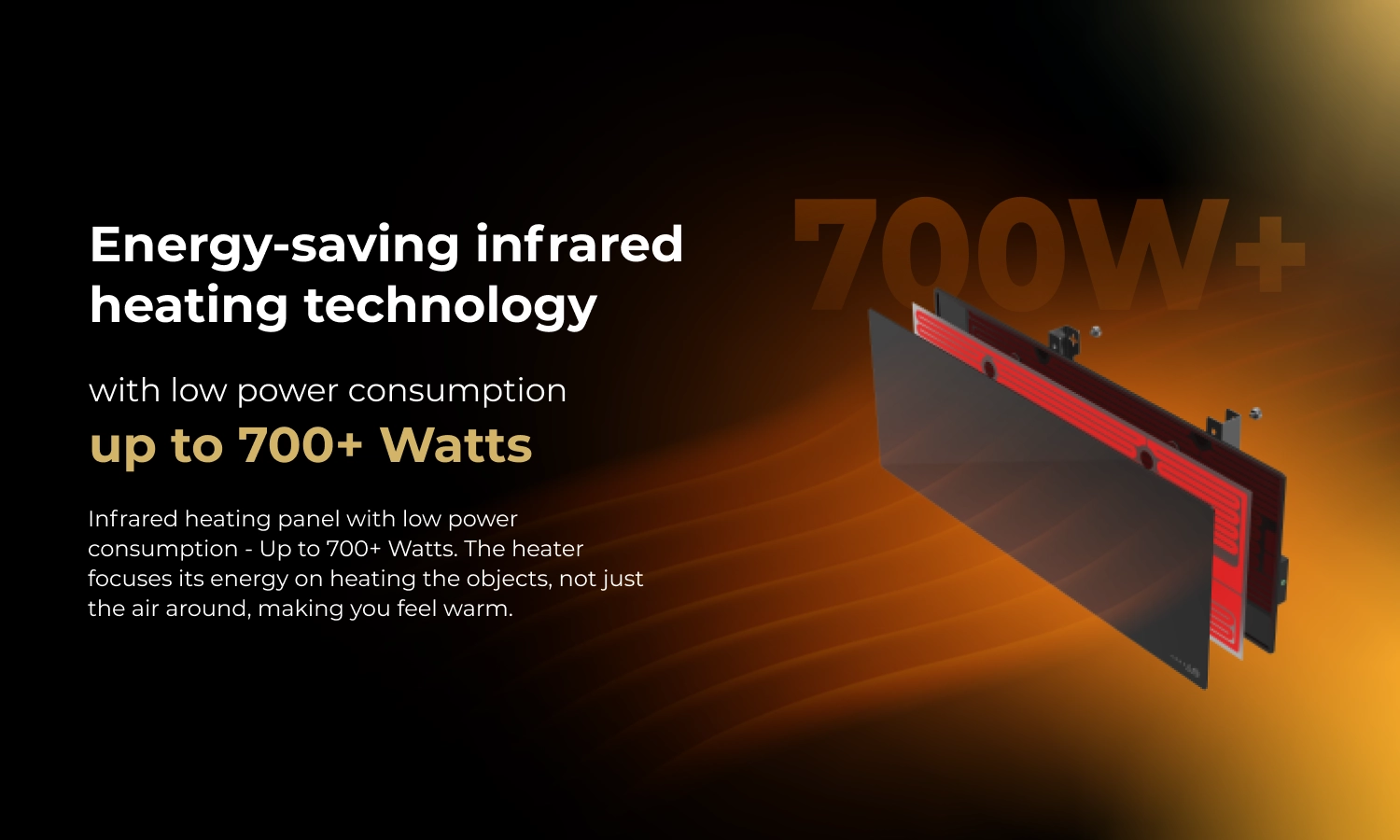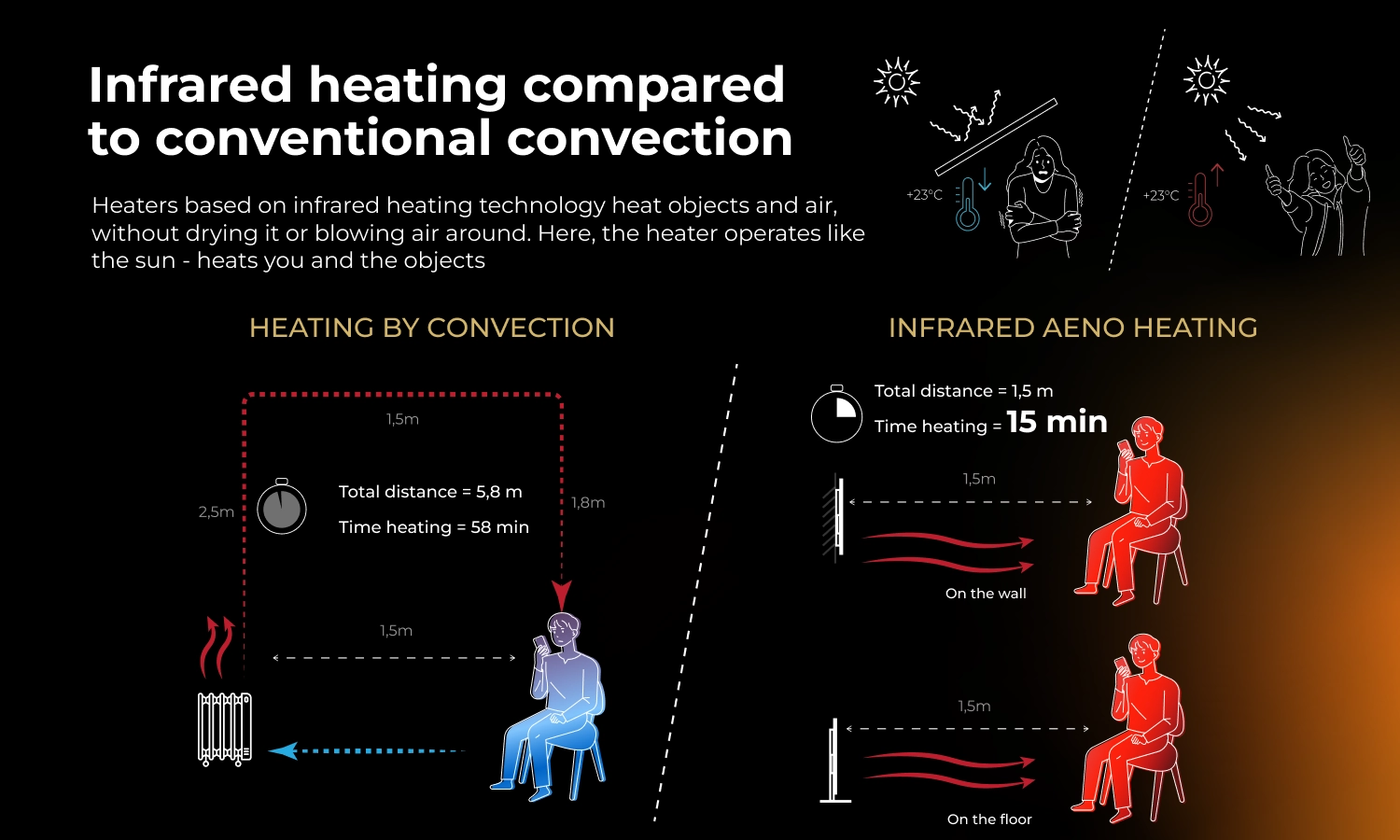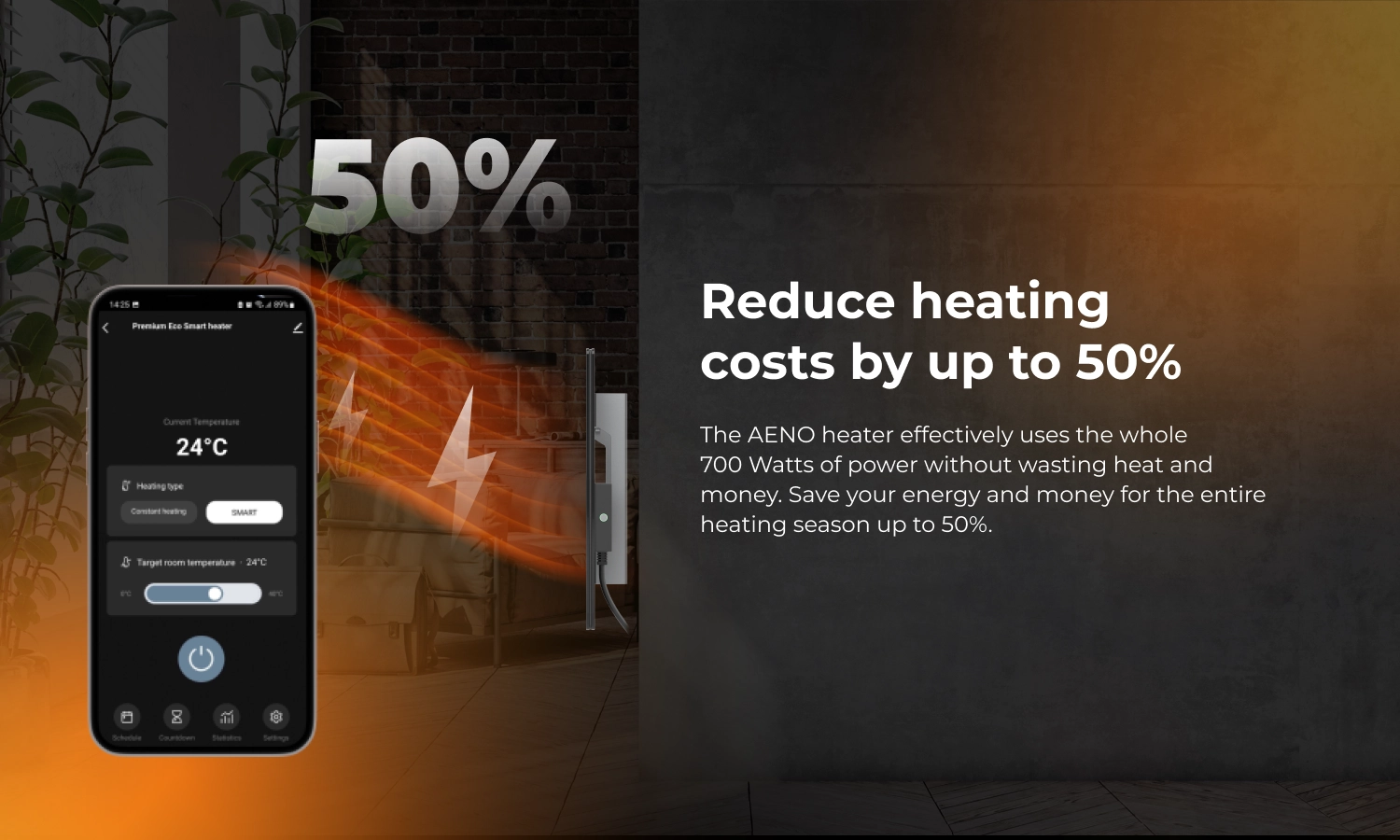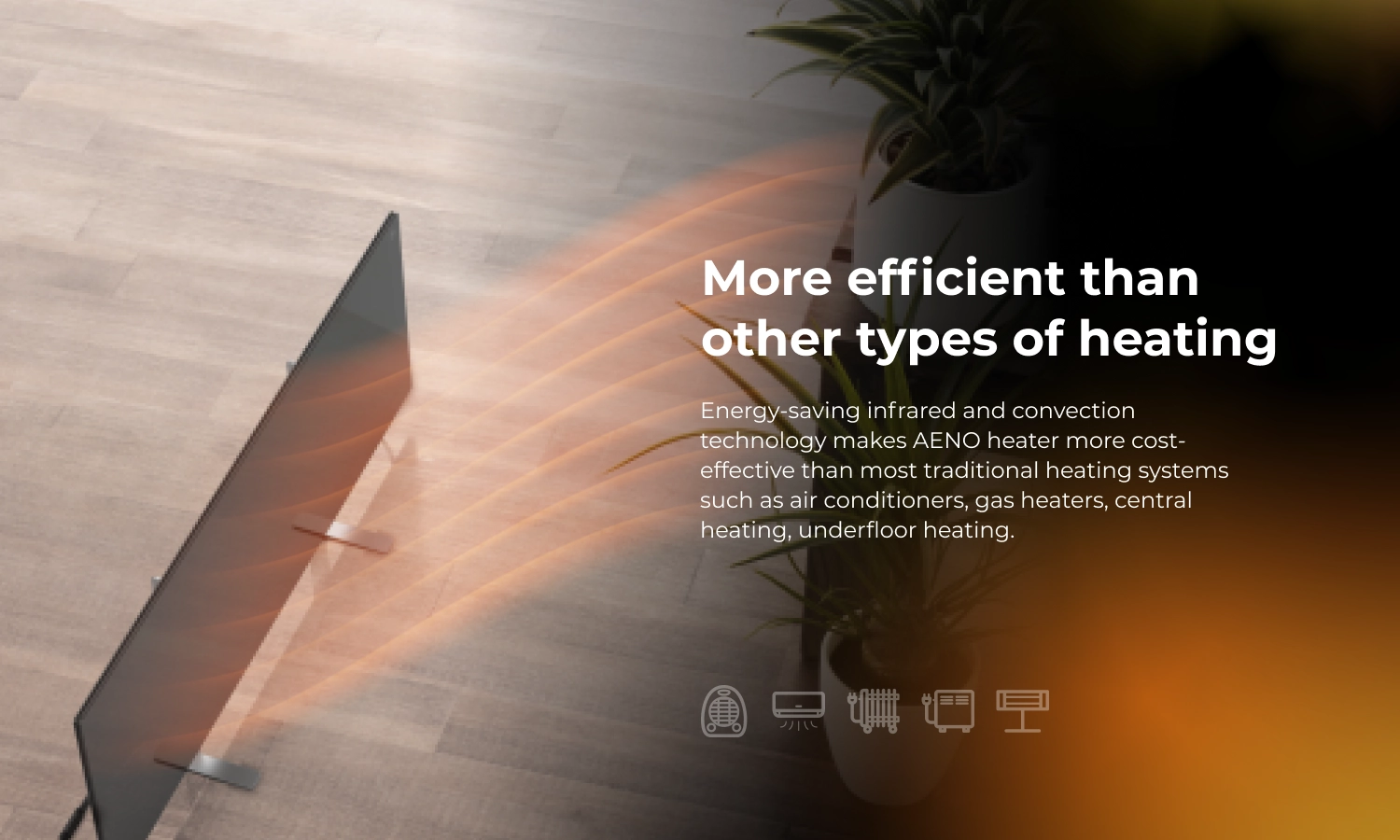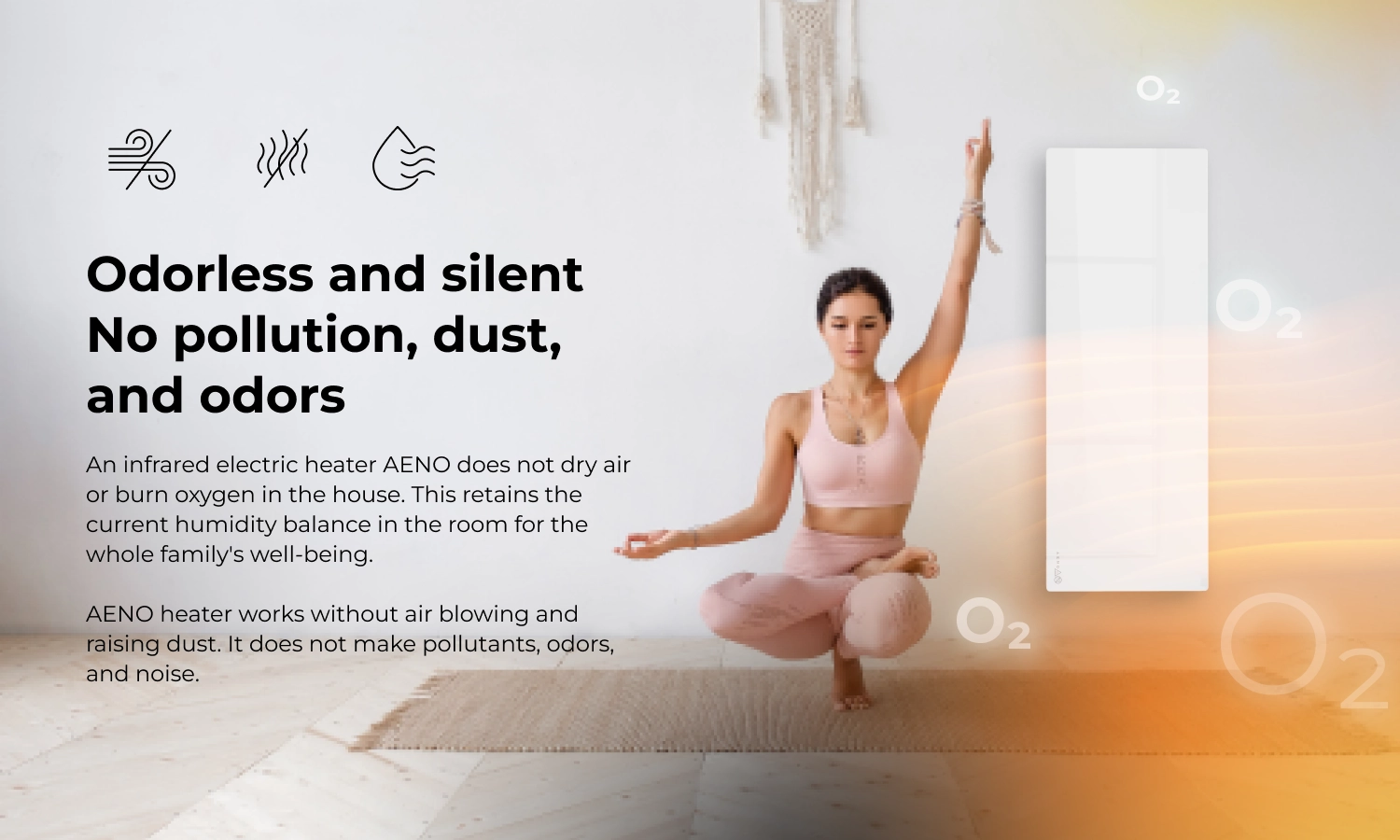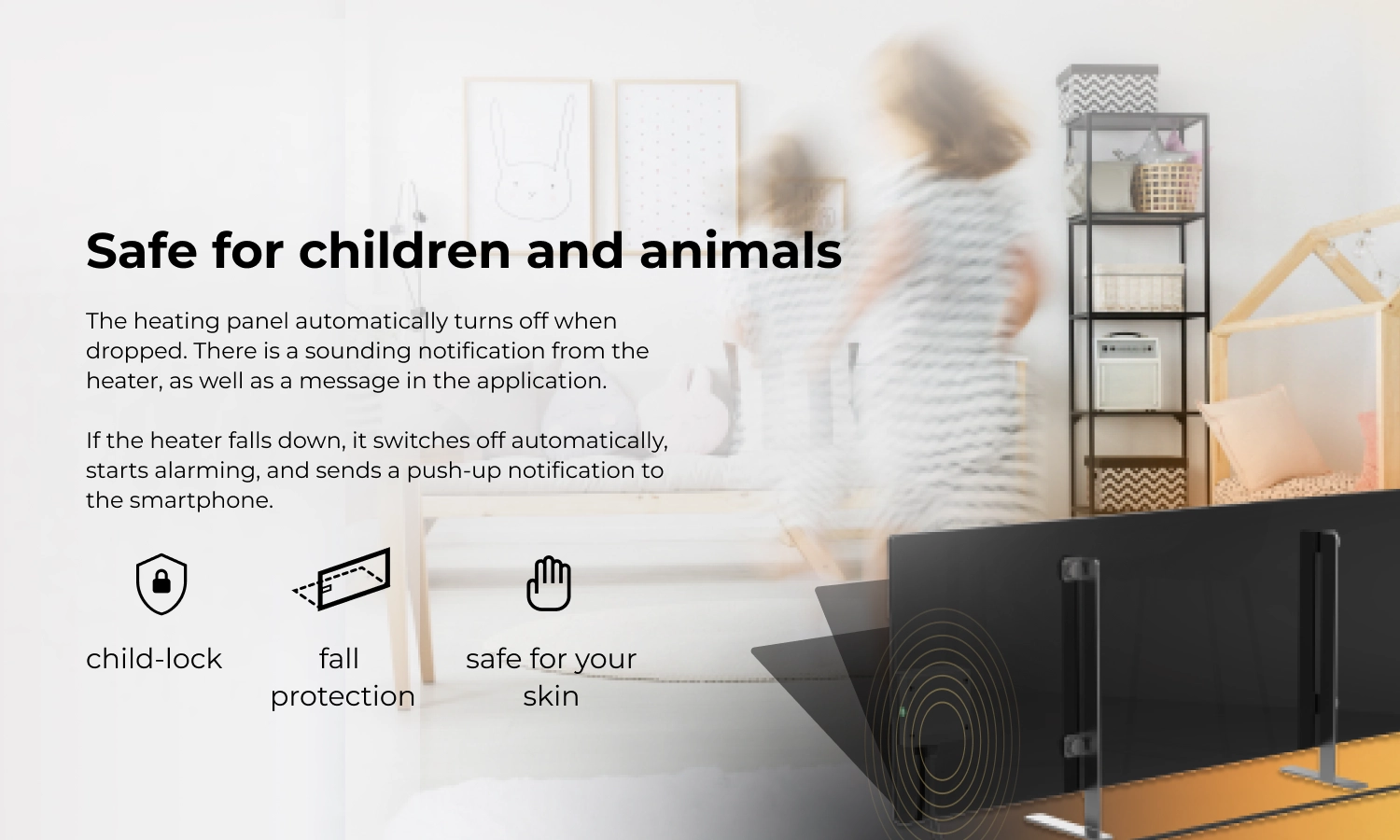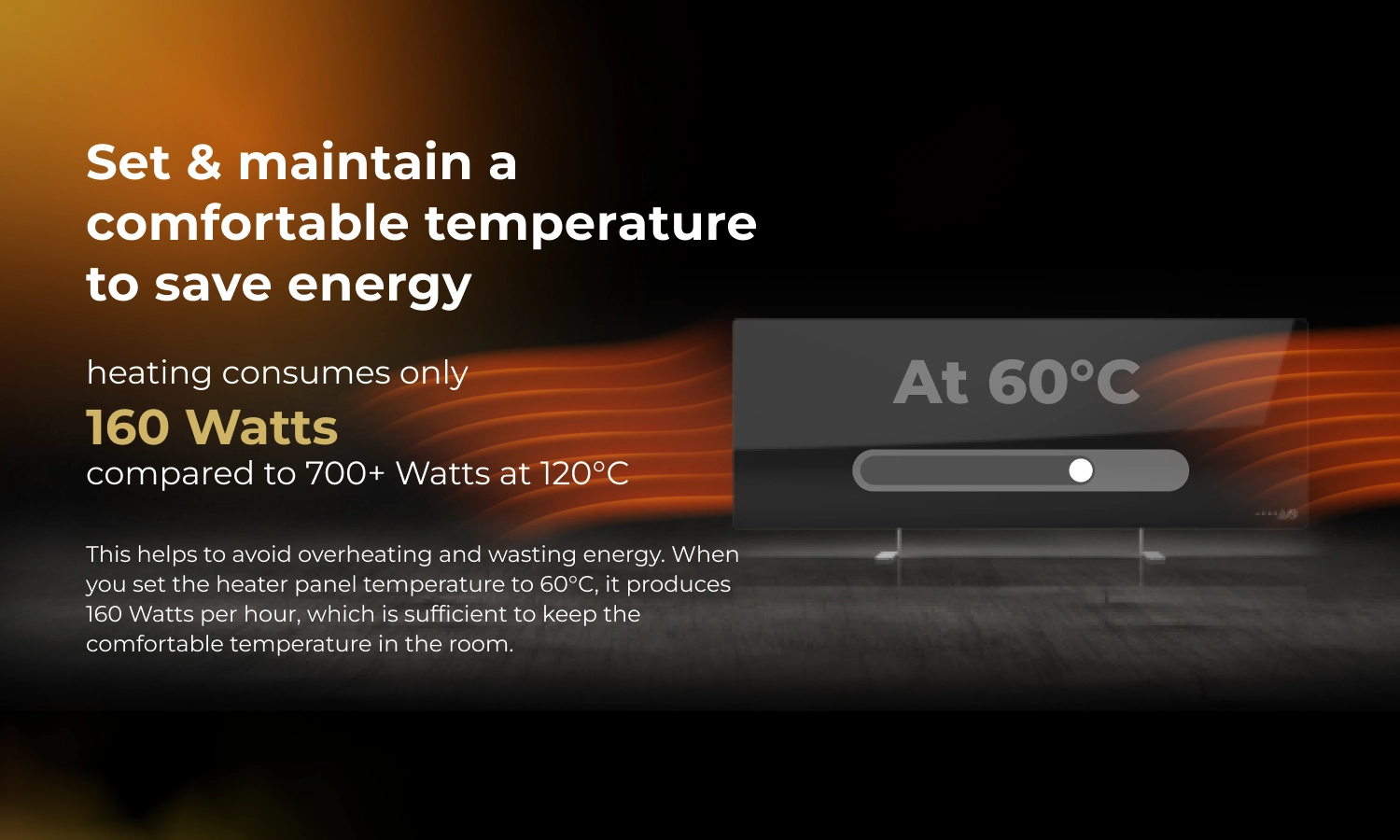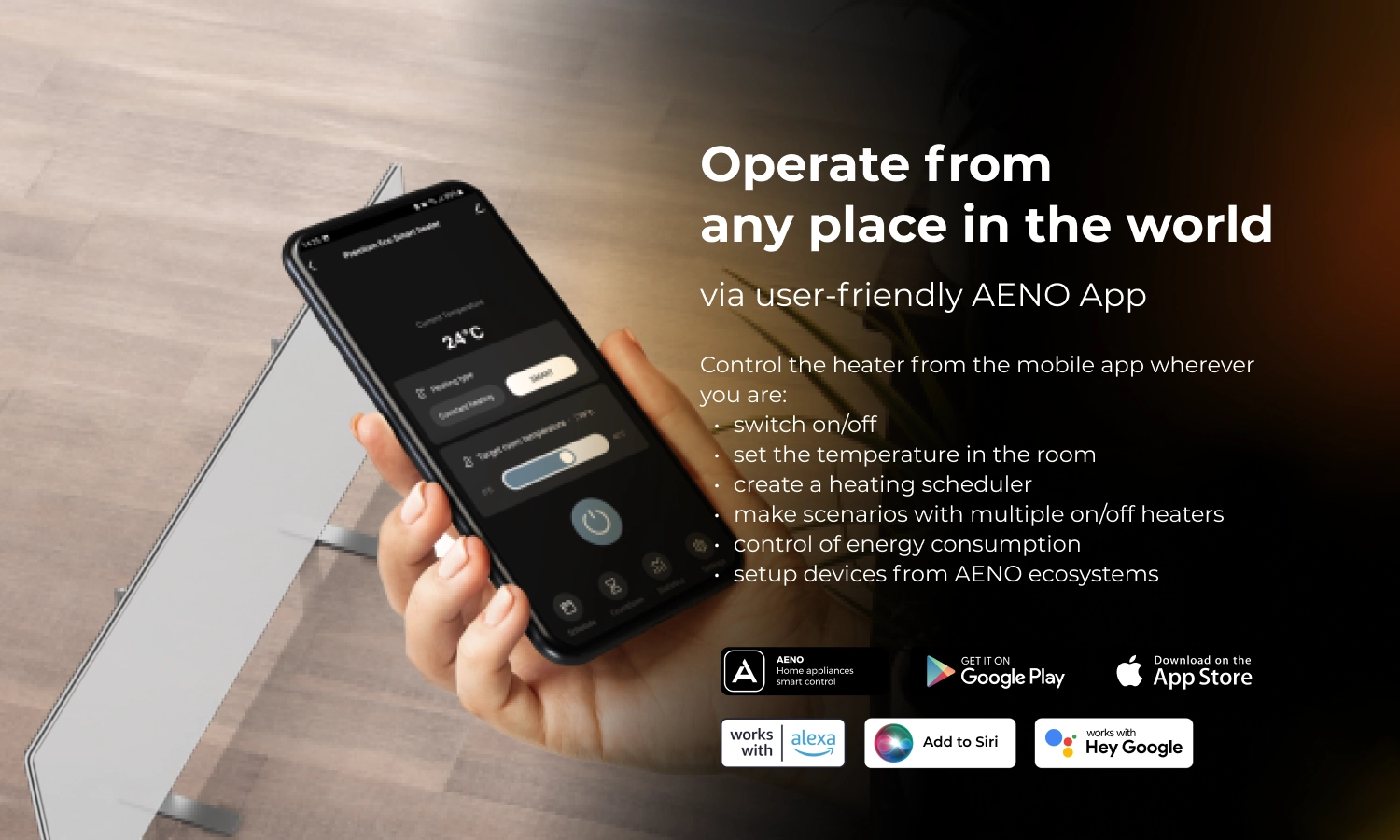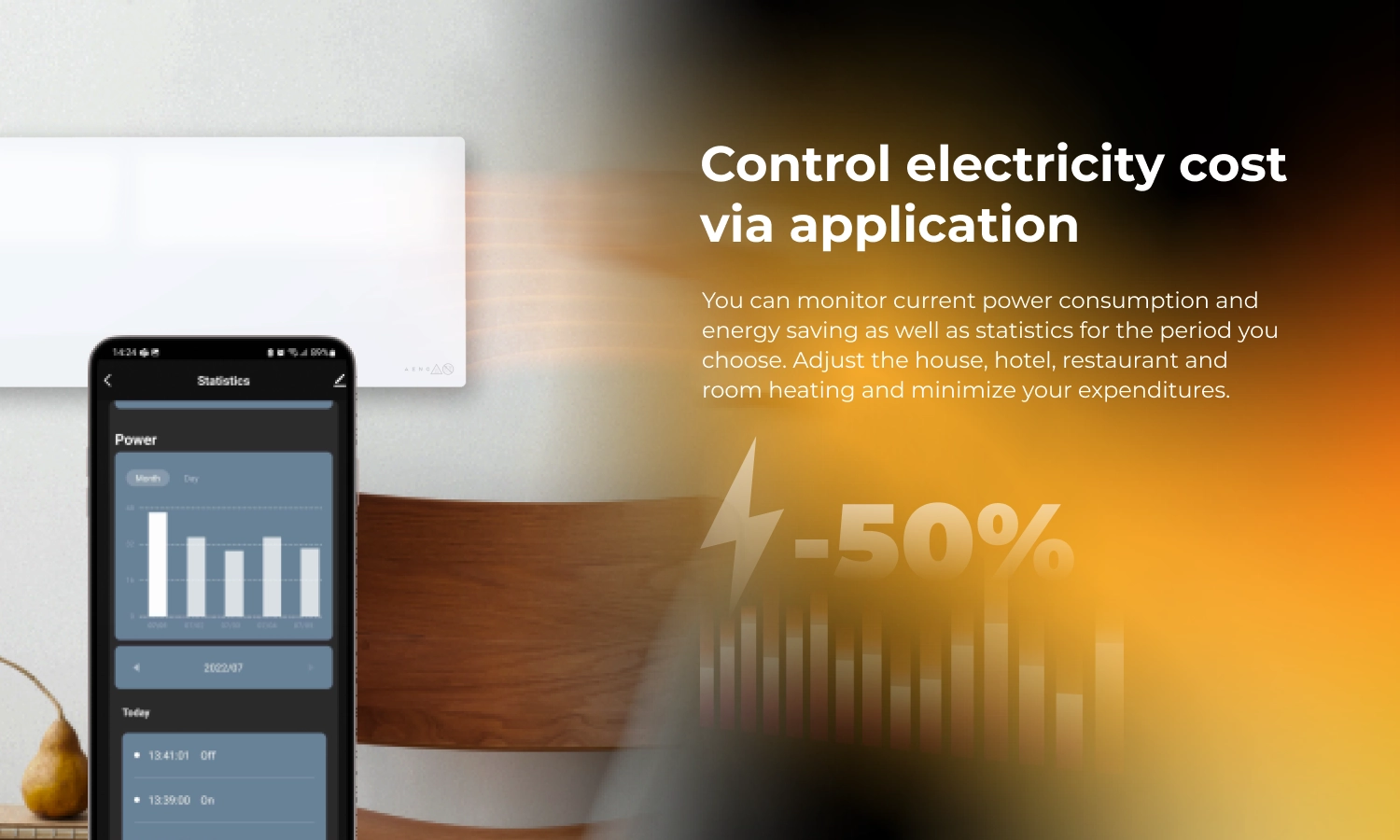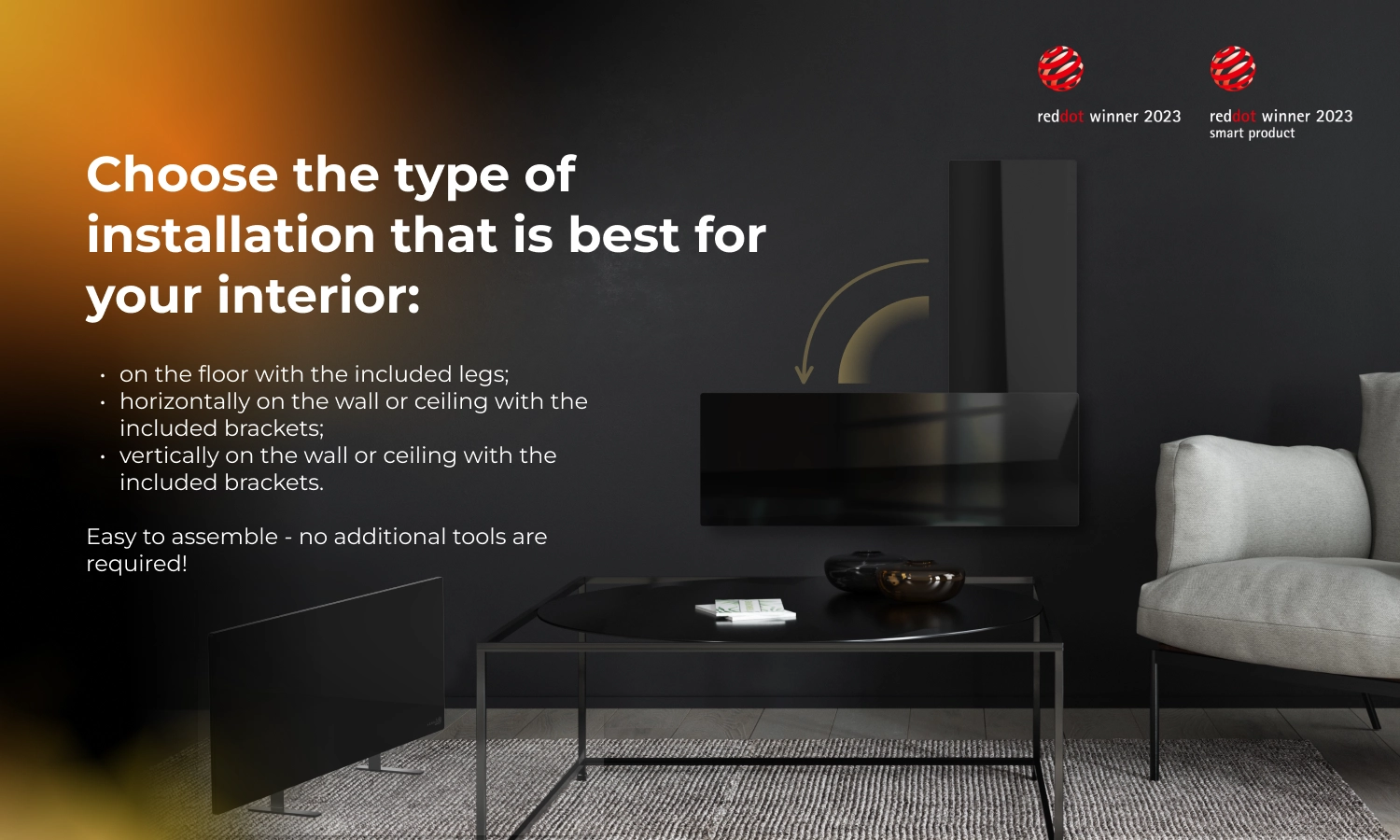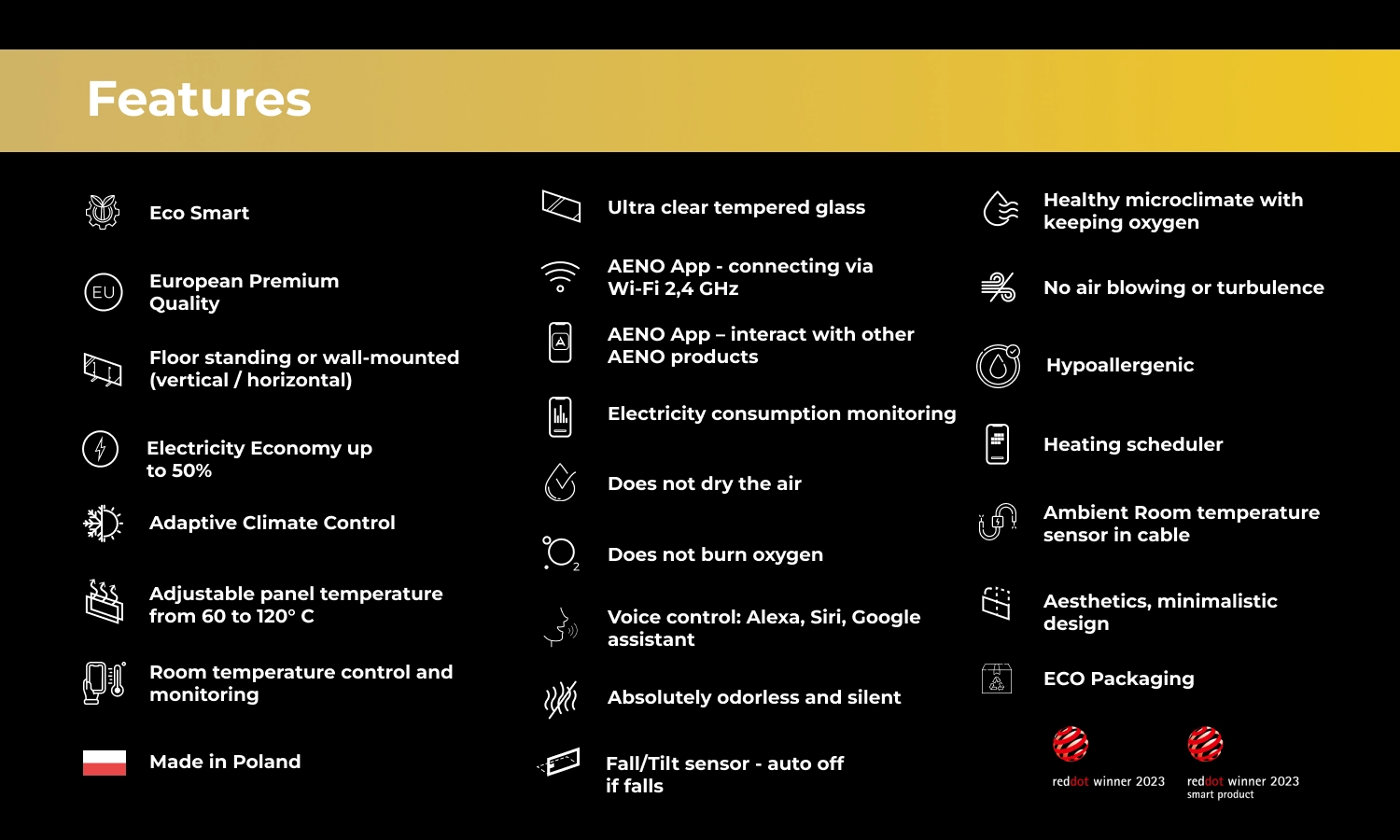 Product specifications
Warranty
Warranty Products Returnable
Yes
Warranty Term (month)
36 month(s)
Warranty Validation Criteria
Serial Number
Specifications
Control Type
Smart control AENO App (via wi-fi)
Features
Control According to the Set Temperature (Climate Control)
Support for Voice Assistants
Temperature Sensor
Tilting Sensor
Panel Temperature Control (up to 120 °С)
Manual and Remote Control
LED Indication
Coverage Area up to
30 m^2
Protection System
Overvoltage Protection
Overheating Protection
Chassis Material
Plastic
Tempered Glass
Protection Standarts
IP44
Included Accessories
Quick Start Guide
Warranty Card
Mount kit
2 x Legs
2 x Mounting Brackets
Hole Drilling Template
Power
Nominal Output Power
700 W