Wireless Charger CANYON, 15 W, Black
Additional information
Free return witin 14 days
4-in-1 Wireless Charging Station WS-404
Product features:
Simultaneous charging of up to 4 gadgets
2 smartphones can be charged in parallel
Qi magnetic wireless charging module
Strong magnetic connection for fast charging
Led indicator
Bland intelligent chipset
3 types of protection: OCP/OTP/FOD
Power supply unit included, 1.5 m
Input voltage: 12V/3A
Output power: 15W / 10W / 7.5W / 5W
QC18W with UK plug included
This wireless charging station will allow you to charge your gadgets quickly and safely and get rid of unnecessary wires on your desktop. You can charge 4 devices simultaneously, including 2 smartphones, one of which is via the magnetic wireless module. Thanks to the intelligent "Bland" chipset, each device will be assigned the optimal charge capacity. As a result, gadget batteries will not overheat, which means they will last much longer. The station is compatible with any smartphone and headphones that support the Qi standard. You can also charge Apple Watch Series smartwatches from 2 to 7. An excellent gadget for those who love order and appreciate minimalism!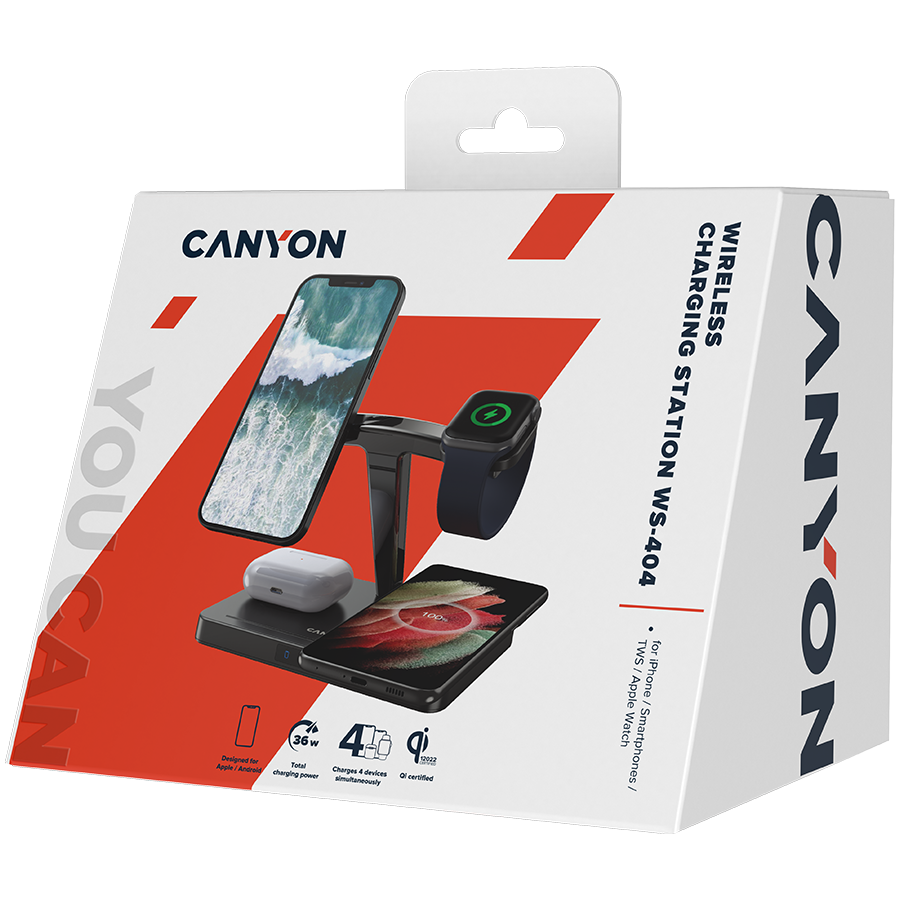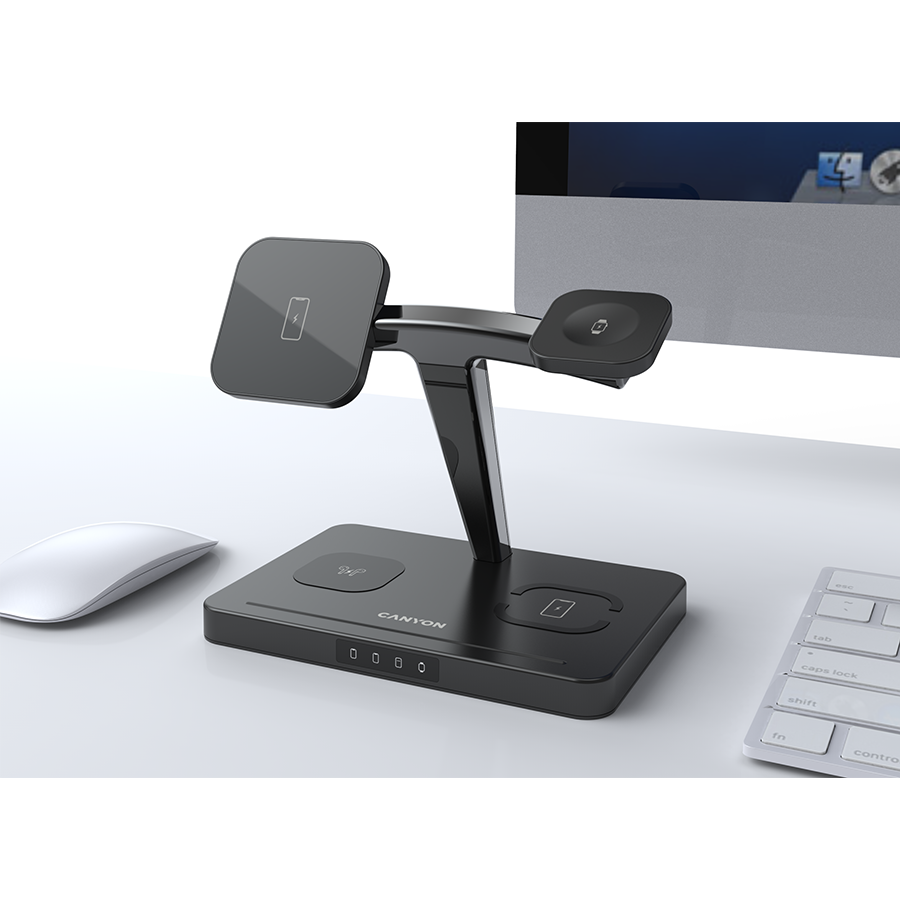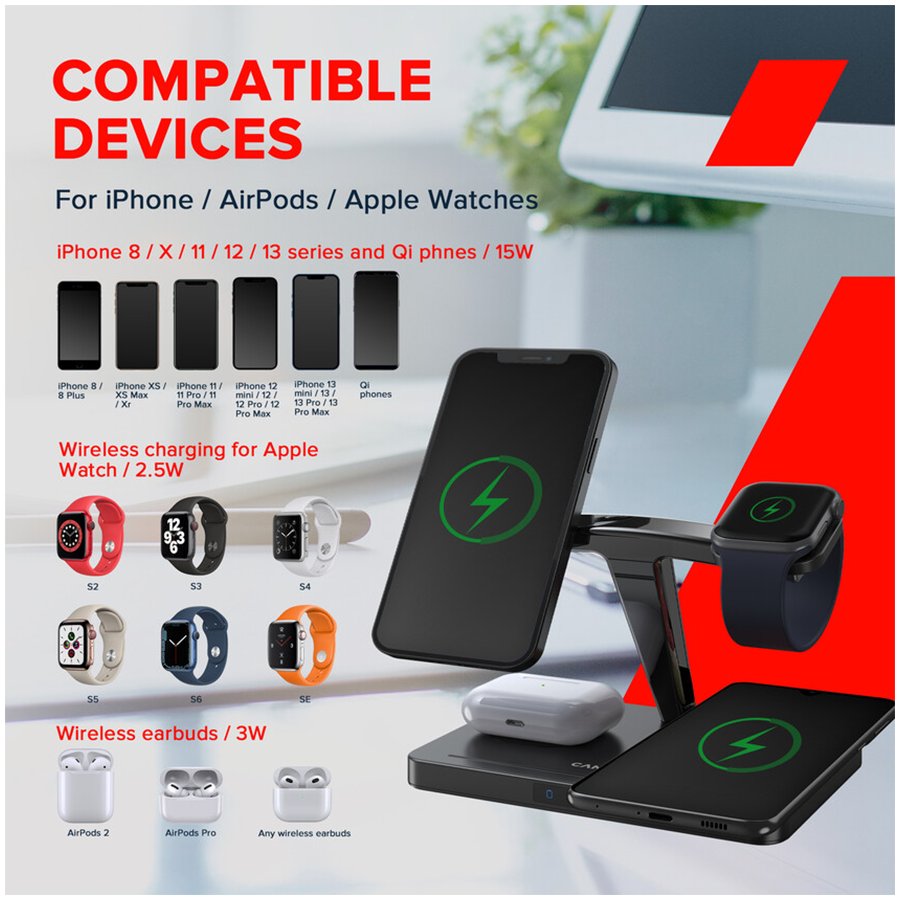 Product specifications
Dimensions & Weight Device
Design&Features
Product Type
Induction Charger
Power Device Type
Induction Charger
Power Device Location
External
Power Adapter and Power Supply Features
Wireless Charging
Maximum Output Power
15 W
Miscellaneous
Compliant Devices
Smartphone\ AirPods\ Apple Watch\ iPhone
Warranty
Warranty Products Returnable
Yes
Warranty Term (month)
24 month(s)
Warranty Validation Criteria
Serial Number
Wireless Charger CANYON, 15 W, Black